LIVIN' ON STILTS
July 22nd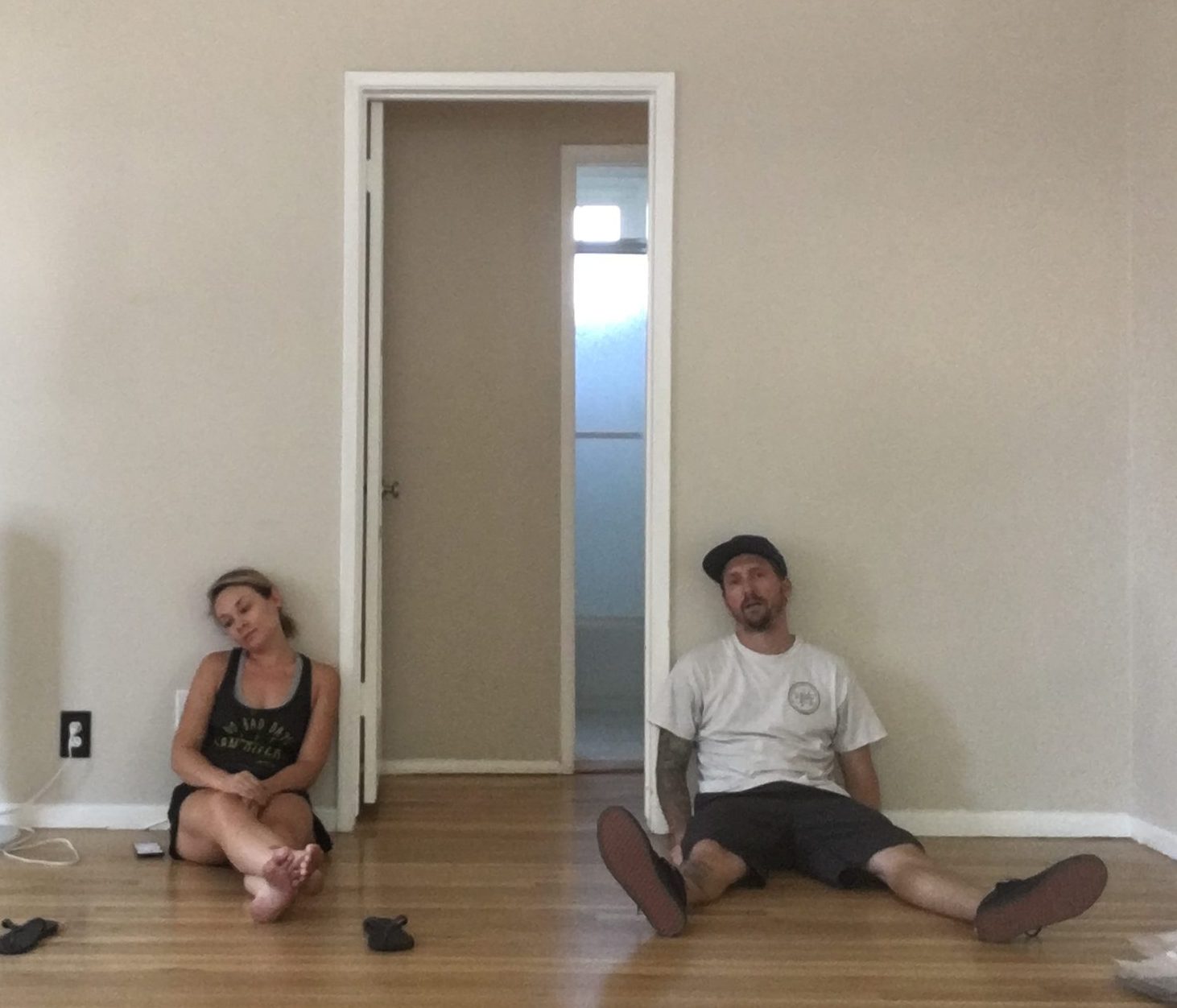 After getting out of our Encino house, our first week was very uneventful for being the most eventful and exciting week of my life so far. No murderers that announced themselves, or creepy situations. Our biggest hurdle was finding an affordable spot with reliable cell/Mifi service. It's not all constant playing and adventuring.
Although, we do get quite a bit of that in, we still need income. That's where my main squeeze Matt comes in. He's some sort of super smart carpenter of the internet. I've yet to grasp this concept, but I am grateful for his abilities. However, I can't just sit idly by and let him support me (so basic). I'm figuring out ways to contribute however I can. Whether that's cooking and cleaning (oh gee, what a change since I quit my job) or creating a kick ass livable budget, it's important for me to do something.
Okay, okay, enough of that lame stuff. We started out in Three Rivers at the Kaweah RV Park Resort. If that sounds fancy to you, it was! At $51/night, it was definitely not what I'd consider a sustainable site. However, the resort had a nice swimming pool, showers, flushable toilets, full hook-ups and was just a short walk through the sites to the Kaweah River. The best part about this site was that my best friend Christie was there with her family and a couple of friends. It was such a nice kick-off to spend the weekend with them, and a much needed cuddle-sesh. They also happen to have this gigantic river raft with its own pool and ice chest attached. I didn't have a lick of cell service through T-mobile, but our Verizon Mifi worked just fine. Overall, I wouldn't choose that resort again, but I'm glad I got to see what those $50-range/night-type places are like.
After Kaweah, we headed up to Sequoia NP. We needed to beat the heat, and smell the trees. We stayed at Azalea Campground. It was $36/night. Still a hefty bill, but our America the Beautiful Pass got us right past the long line of visitors coming into the National Park without an additional fee. I highly recommend getting one for yourself if you visit National Parks often. It's around $80, and you can come and go as you please as often as you like. The campground was stunningly gorgeous and 20 degrees cooler than Kings Canyon. Unfortunately, I woke up the next morning with a nasty chest cold. However, I still worked up the energy to do a nine mile hike to the very properly named Big Stump. Being a Monday morning, I didn't see another person on that trail until I got to the parking lot of Big Stump Trail. That fact alone made it worth the agonizing burn in my chest as well as every spider web I broke through. The Mark Twain Stump was massive and I found out there is a piece of it all the way on the East Coast. You lucky dogs get to see the enormity of the Sequoias without ever having to step foot in the National Park. We spent two nights at Azalea before heading back down the mountain to Sacramento.
I'll be brief about the old Sac. It was a sleepy town, with small buildings and some cool historical stuff. It did look like life lit up at night, but we didn't stay long enough to find out. The art was very weird and way too deep for us, but I did get to see the California State Capital Building. It was well worth the stop. We stayed two nights at Folsom lake, which is about 45 minutes outside of Sacramento. If you've ever listened to Johnny Cash, that is indeed the same Folsom. We did not pick up any hitchhikers.
Beals Point State Park in Folsom was $33/night for dry camping and $56/night for full hook ups. Needless to say, we went for dry camping and it was A-Okay. They have very clean restrooms and a sweet man driving around selling firewood. It was triple digits, so we opted out of the wood. The State Park also had hot running water, which isn't something you see often in SoCal. I appreciated it and even did some laundry with my sweet laundry pod. That place definitely fills up on the weekends, but thankfully we were out of there by Thursday.
Our last and final stop for week one was Shasta Lake. Matt did quite a bit of research finding a few super sweet $10/night spots on Forestry Service land right on the lake. Shoreline camping is awesome, although it got up to triple digits here during the day. Thankfully, we just walk about 20 feet out our door and into the lake for some reprieve. When we first parked, there was only one other trailer quite a distance away and out of our line of site. Friday brought about 10 more families, mostly tent camping up in the tree line, but a few trailers. I can see this spot filling up quite a bit more by the weekend, so we shipped out to the next spot Saturday morning, rounding out our first week on the road, and official one month anniversary of our wedding. Aweeeee. Matt did get to cast a line out and even caught a small silver trout.
At this point, I've been living in shorts and bikinis. It's much too hot for anything else. Fred wears a sweater in the early mornings, but has been enjoying some swims in the lake during the hotter hours. The biggest change in me so far has been my Bitmoji.
That's all I've got so far! I hope you enjoy keeping up with us as much as I enjoy telling our story.  I will do one very nice thing for our readers in case you only have a short time and don't need all the details. At the bottom of each write-up, before our Road Lessons, you will find a "Highlights" short and sweet update.
Thanks for coming by!
Ariel + Matt
HIGHLIGHTS
Started in Three Rivers at an expensive RV Park. Spent one night with my BFF and her family. Moved up into Sequoia NP, and camped two nights at Azalea Campground. Hiked while sick, but it was worth it. Drove through Sacramento and checked out our State Capital. It was aight. Stayed two nights at Folsom Lake to break up the drive. Yes, that Folsom. Made it to Shasta Lake, found some shoreline camping, and have been floating ever since. Heading about an hour past Shasta Lake, closer to the mountain in the hopes of ditching these people.
Road Lessons:
Things most definitely do move in transit. Just like those little signs on airplane overhead storage bins, USE CAUTION WHEN OPENING. My most common assailant has been rogue Tupperware, but the teapot sure was a surprise.
Mustard doesn't give a fuck about you. If you mess with it's elevation, it will splurge its guts on your T-shirt. To the Sriracha that just can't get past gains and losses, even after multiple uses in the same site…suck it buddy. If you weren't so delicious, I'd have thrown you to the crows long ago.
A lake is not an alternative to a shower. I was certain I could go 2 weeks without a shower if I was near water. I learned in 3 days, that is most definitely not the case. Still haven't showered. Although, I do wash my feet before bed. You're welcome, Matt.