LIVIN' ON STILTS
March 12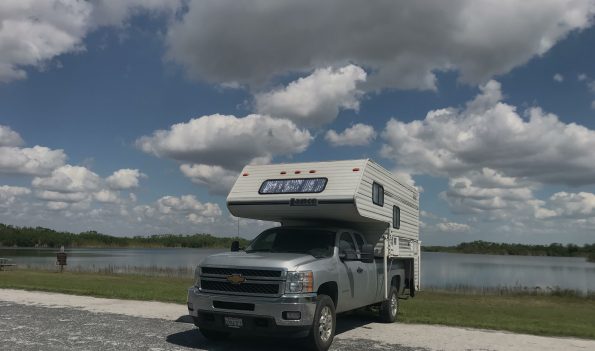 Congratulations to our cousin Cate and Romiro on their GORGEOUS new baby girl!  It's major life events like this that truly make us homesick.
So so so much has happened since my last post, but I was in Disney World early last week and didn't have a chance to post! I've posted a lot of the pictures at the end because there are just way too many good ones to choose from.
We did head to Key West on Tuesday, Feb 27th. It was just under a three hour drive, but a stunningly beautiful one.  We parked at the Zachary Taylor SP for the day, grabbed our bikes and did a very fun bike tour through the area.  We stopped by the Southern Most Point marker before riding through Duval Street.  Duval Street is a lot like the Bourbon Street of Key West.  So many shops and bars with people walking the streets with frilly cocktails in hand.  Of course, we had our little sack of Apple Fredder strapped to Matt's back as we rode. He seems to be liking the rides more and more.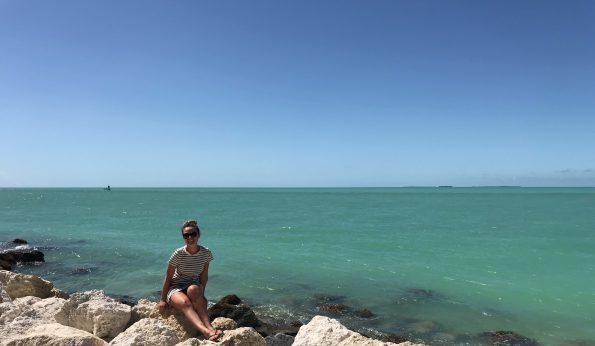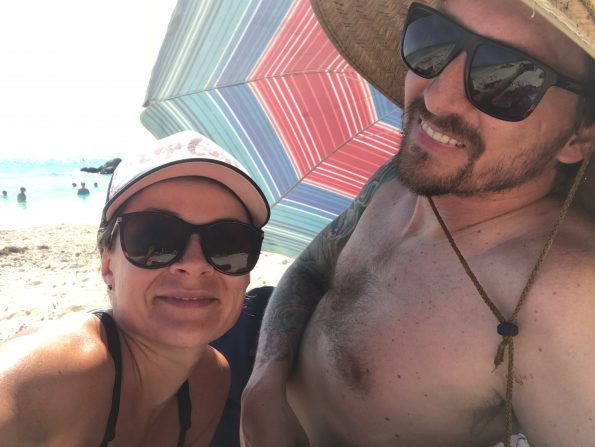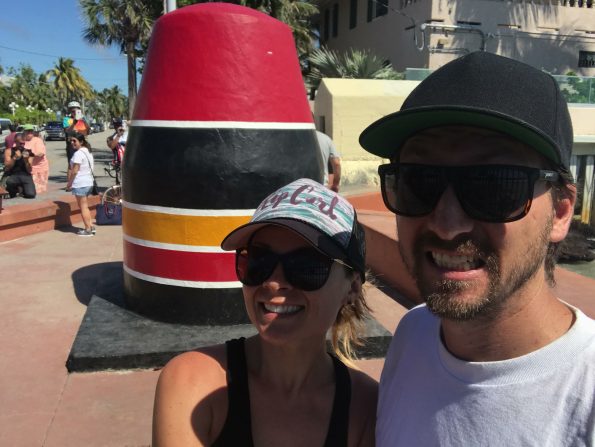 After heading back to our camper, we explored more of Zachary Taylor SP. I mostly laid around at the beautiful white sand beach with Fred. Matt did some snorkeling and saw a lot of lobster. The water was so aqua with a touch of mint, it's hard to really pinpoint the actual color.  Nothing like we've ever seen before, we were very much in awe of the gorgeous Florida Keys.
That evening, we headed back to our Home Depot in Homestead.  We woke up early Wednesday morning, Feb 28th, to head to Islamorada for lunch at Robbie's and their famous Hungry Tarpon restaurant.  Thank you, Stacy, for the recommendation. I had two Coronas for liquid courage, as we were about to feed the giant shark-like school of Tarpons that hang out at the docks.  We bought a bucket of fish, dangled said fish over the side and squealed as the giant monster bounded out of the water to chomp the fishy delight.  The experience was a little terrifying but mostly hilarious.  We spent the majority of the day there before heading back for one more night at the Home Depot.  Not glamorous, but free and close enough to drive back and forth.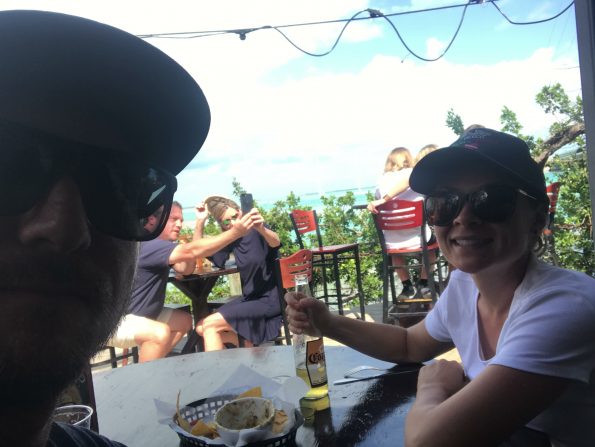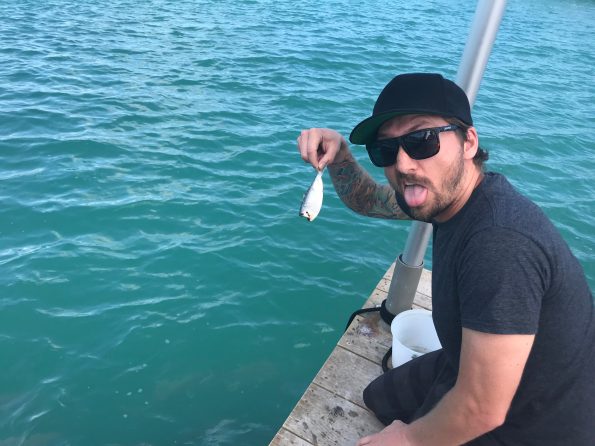 After 7 nights dry camping in parking lots, we were more than ready to be back in a campground. Everglades NP was damaged pretty badly by Hurricane Irma.  One can see the after effects while the park is still rebuilding. Even after doing our research, we ended up not having service. After checking in to Flamingo Campground and taking much needed showers, we went off in search of service within the park. Apparently AT&T works fine here, but Verizon and TMobile not so much. The Flamingo Campground is beautiful. Surrounded by minty green waters, sparkling and speckled with small islands in the distance. What a gorgeous place to be in comparison to our Home Depot parking lot in Homestead. We drove the entire length of road across the NP, stopping for "signal checks" along the way, keeping our fingers crossed we wouldn't end up too far from camp to find service. Nine Mile Pond was our saving grace and was only a 10 minute drive away from camp. We spent the rest of the afternoon and evening at the pond before heading back to camp for the night so Matt could work.
Matt still had a lot of work to do that Friday.  After some morning exploring, and quite a few manatee sightings, we reserved our spots in a guided canoe tour through Nine Mile Pond for Saturday morning. The canoe trip is totally free and who doesn't love a guided tour!?  After that, we headed back to Nine Mile Pond.  I did a 10 mile round trip bike ride to West Lake that day.  Luckily the Everglades are super flat because I rarely ride my bike that far. West Lake has a boardwalk through the mangroves surrounding the lake. I was completely alone on this deserted path.  Down the Eerie boardwalk I went. Creeks and scratching could be heard while the brittle trees, devoid of any foliage, swayed in the breeze I could hear but not feel.  I slowly rolled my bike down the path, keenly aware of how alone I was, except for thousands of spider webs connecting the dry trees.  I later learned the mangroves at West Lake are in fact all dead because of some unknown cause after Hurricane Irma.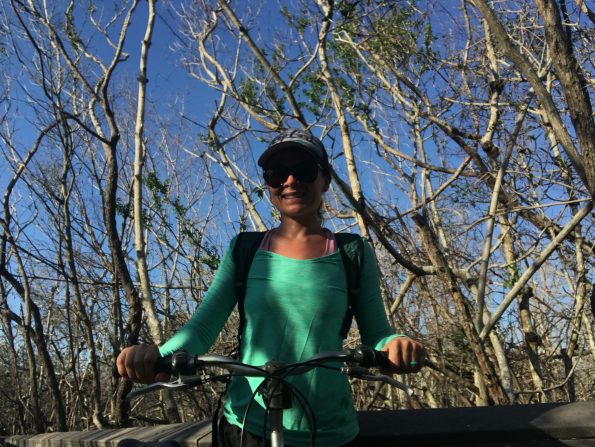 The trail was supposed to be a loop, but the hurricane had flipped the boardwalk upside down in the lake.
When I got back to our headquarters at Nine Mile Pond, we saw a very large gator gliding across the still waters. This is the very same pond we were booked for our canoe tour the next morning. The beast was bigger than the one we saw in Louisiana and incredibly fast. The nerve of that gator showing up a mere 17 hours before our tour, trying to spook me out of doing it.  I trust our guide to know these waters and the creature's habits enough to get us through the tour. The ranger let us know that they haven't had one incident in the 30 years they've conducted the tour. That gave me some much needed hope.  Notice I didn't say confidence. I'd be a fool to be confident in a pond full of gators.
Our Saturday morning, March 3rd, canoe tour was amazing! We didn't end up seeing any gators or the crocodile that also lives in the pond.  At one point, our guide ended up accidentally knocking a gator with her paddle.  We heard the commotion but didn't see the creature.  We did, however, see a huge amount of Gatorgar, a lot of birds, learned about the plants and how the different seasons affect the environment. At some point, humans introduces Pythons to the Everglades. Of course, we learned that right as we were floating next to a forest of mangroves. We all turned cautious eyes to the branches at that point.  The canoe tour is at the top of my list of favorite activities we've experienced so far.
That afternoon, we did a long drive to Webb Lake.  The lake is about an hour and half from Tampa, and only $3 a person to camp there. It would have been nice to spend a few days there but we were on our way to Orlando to meet the moms at Disney World!
Sunday, we stayed near Port Charlotte before continuing on to Orlando Monday morning.  I stayed Monday night with my mom at the Animal Kingdom Lodge so that we could head into the Magic Kingdom early the next day.  Matt and Fred stayed at a huge campground about 20 minutes away.  It was so great to see my mom and Matt's mom again.  On Tuesday, we did just about every ride we could, laughed all day, and had an all around great first day in Disney World.  Of course, our first stop was at the hat shop so we could all get ourselves a pair of ears.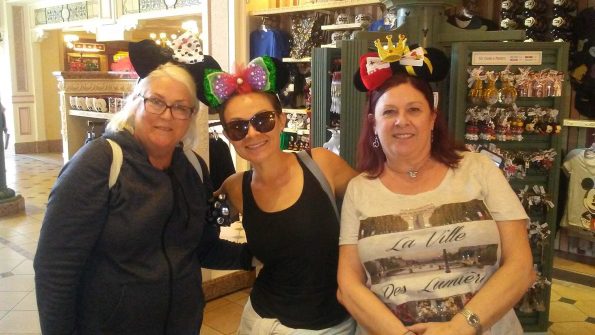 I didn't realize how huge Disney World is when booking this trip.  It's basically it's own city within Orlando.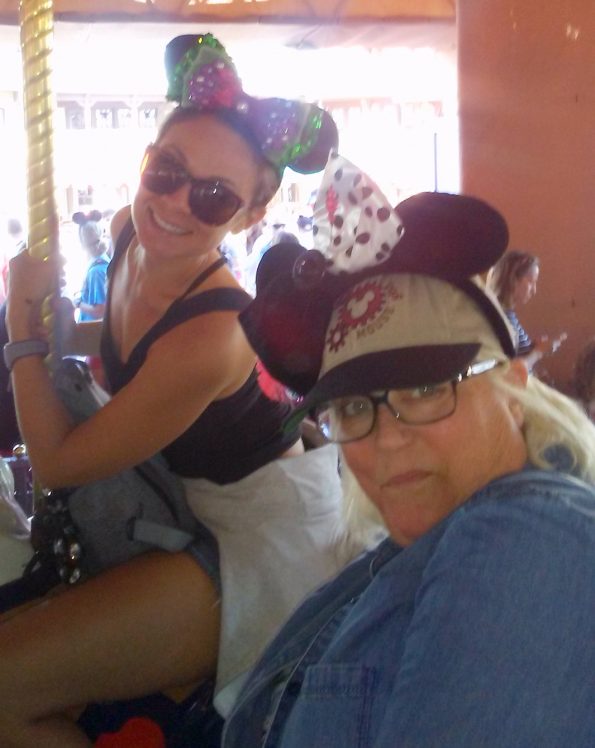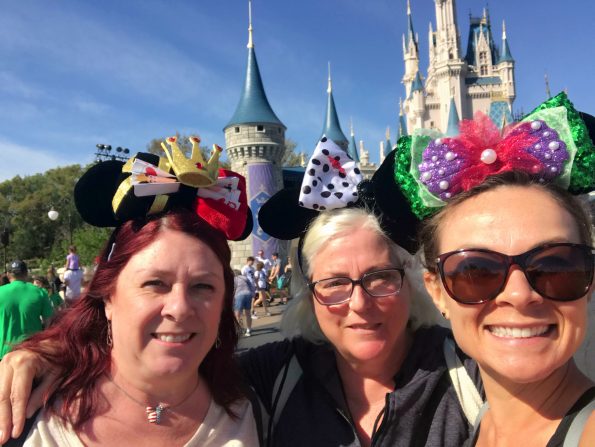 Epcot on Wednesday was a great bonding day with the moms.  We walked from fictional Canada all the way to fictional Mexico, tasting different foods and *ahem* booze throughout the day.  My abs hurt from laughing so hard with these amazing women. I ended up falling asleep around 8pm that night.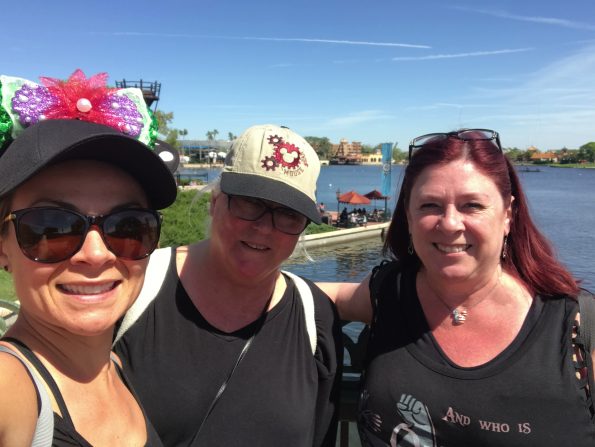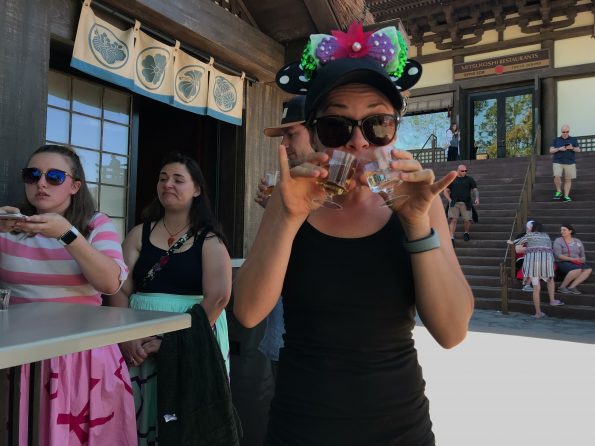 Thursday, our last day in the park, we decided to scratch our original plan of going to Hollywood Studios, and went to Animal Kingdom instead. I HIGHLY recommend going to Animal Kingdom.  The park is separated into a few different regions, one of them being Pandora from that blue people movie, Avatar.  I can't even describe how spectacular the rides were. You just have to go there yourself. Do NOT miss the Avatar ride, definitely do the Safari Tour, and the Everest ride will just knock your wig off.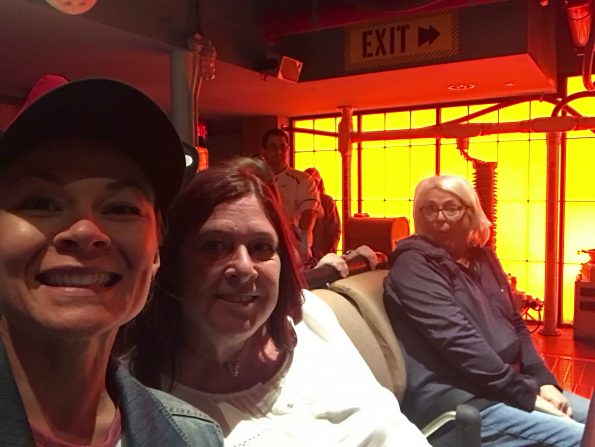 After a tearful goodbye Friday morning, I laid in bed until check out watching the giraffes walk around outside the balcony.  I've posted our ride photos at the end. They are hilarious and not to missed. Matt picked me up around 11:30a, got back on the road, and landed at Little Manatee in Ocala National Forest.   Another park I would have liked to have spend more time in, but we are officially behind schedule now after our long stay in Florida. 
Saturday night, we stayed at a Cracker Barrel in Savannah, Georgia.  Savannah is a beautiful city with so much history.  The city has 22 squares built in memorial to a giant historic figure.  The squares are basically small parks at the corner of several blocks.  Seeing them all would have been madness considering we were on foot, but we did see quite a few of the bigger ones including Colonial Park Cemetery, Forsyth Park, and a large number of gorgeous churches.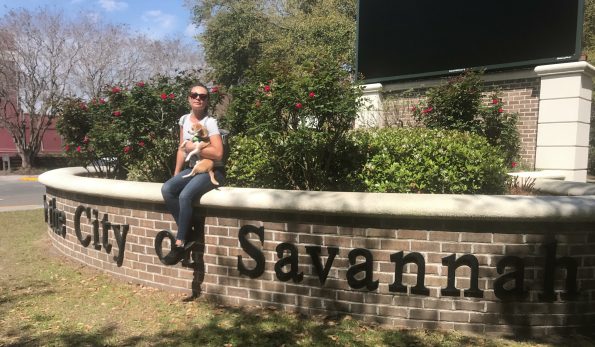 Walking through that cemetery was intense. The crypts and grave stones were so old, some of them weathered and unreadable.  The architecture of the city mixed with the giant trees and hanging Spanish Beard just blew our minds.  We ended up seeing 13 of the Squares throughout the day, walking about four and a quarter miles that day.  Some of the side walks were made of shell, others brick and a few cobble stone. I basically tripped all day since it was impossible to watch where I was going.  We couldn't take our eyes off of the gorgeous buildings and parks. 
That same day, we left Georgia (again) and are now in a campground at Edisto Beach in South Carolina.  It's been raining most of the day, but tomorrow is looking brighter.  We can't wait to do another walking tour of Charleston this week.
Xoxo
Ariel + Matt
THE KEYS AND THE EVERGLADES NP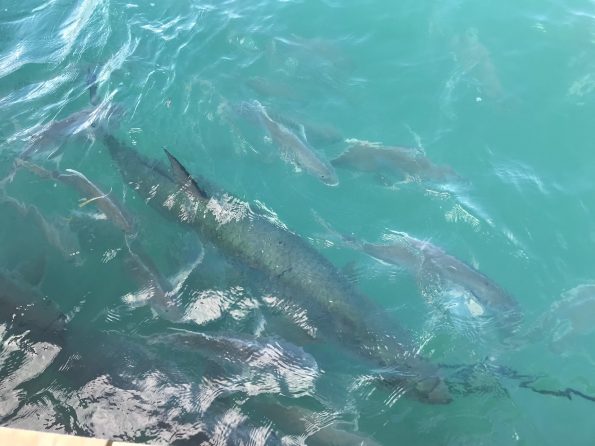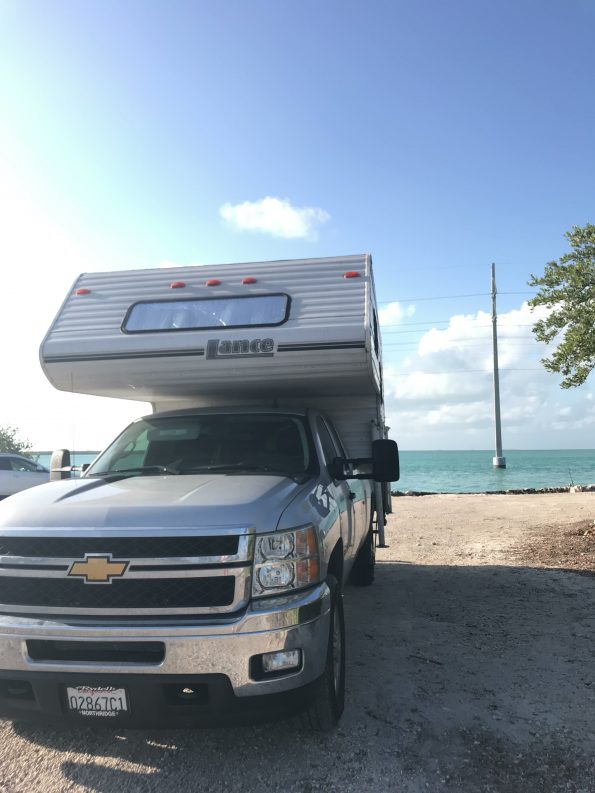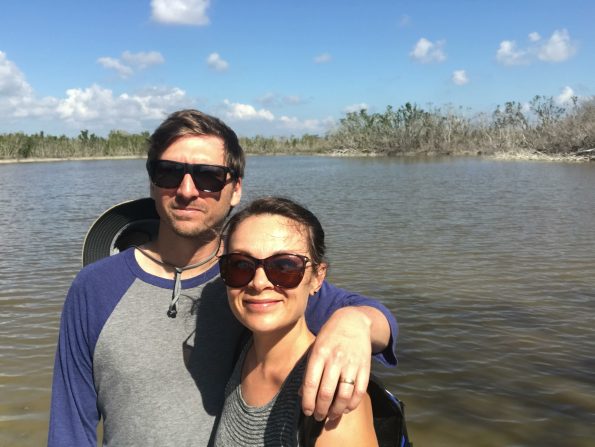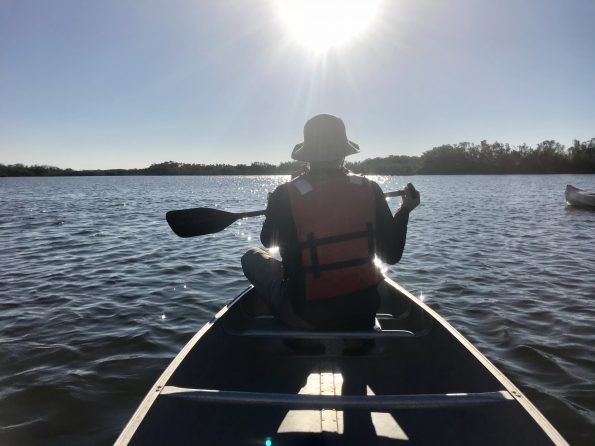 DISNEY WORLD WITH THE MOMS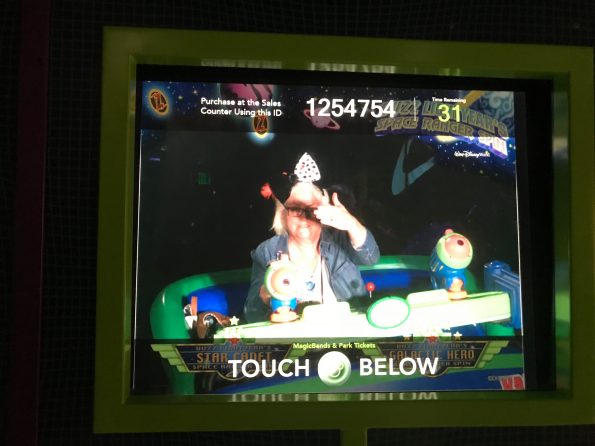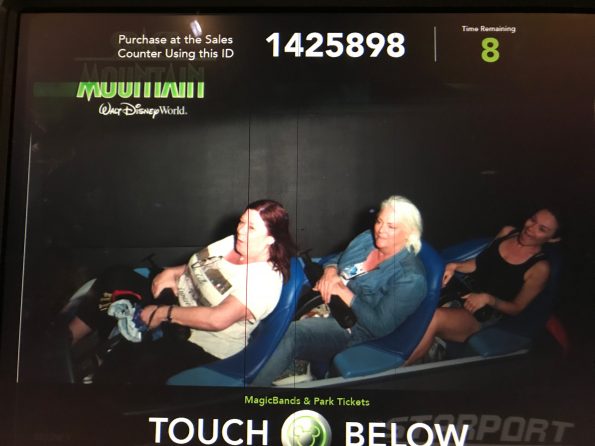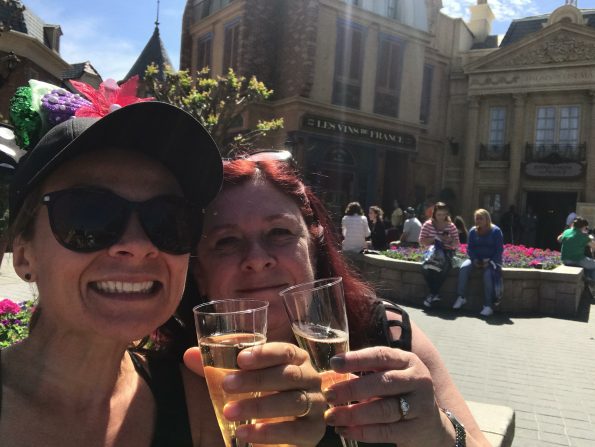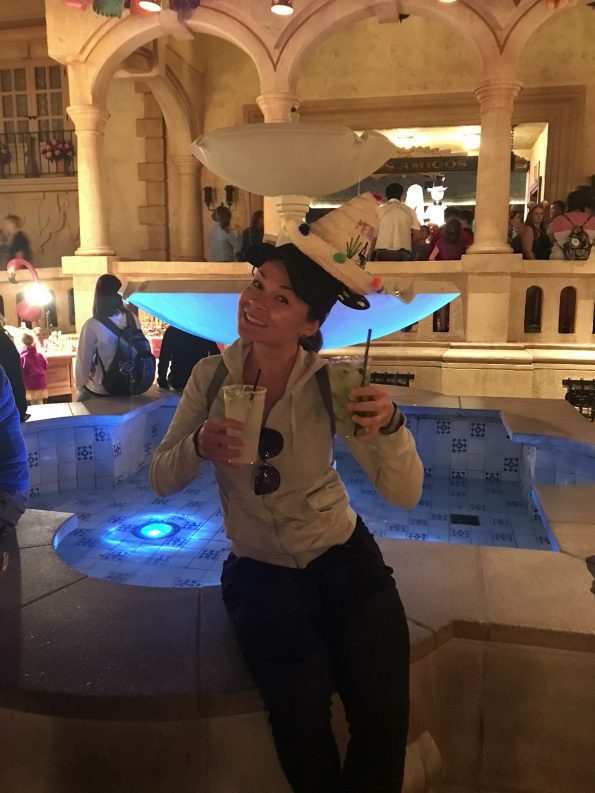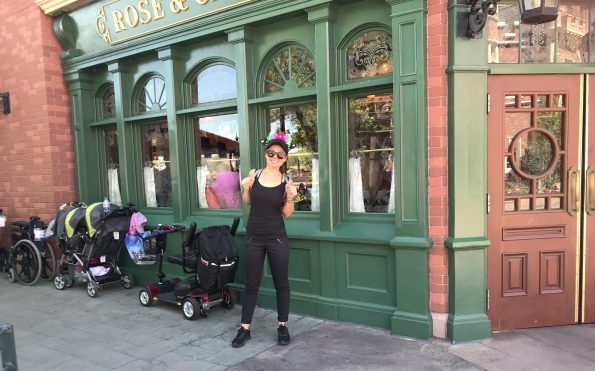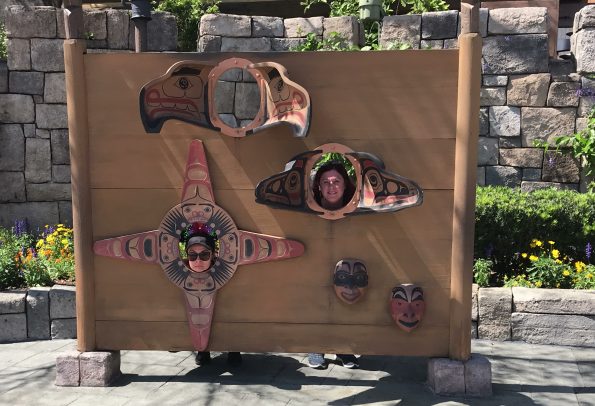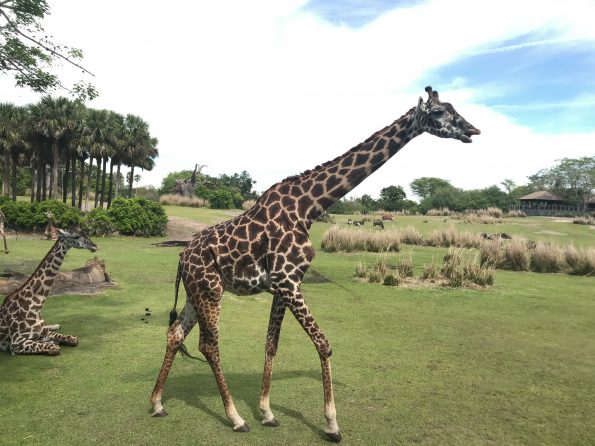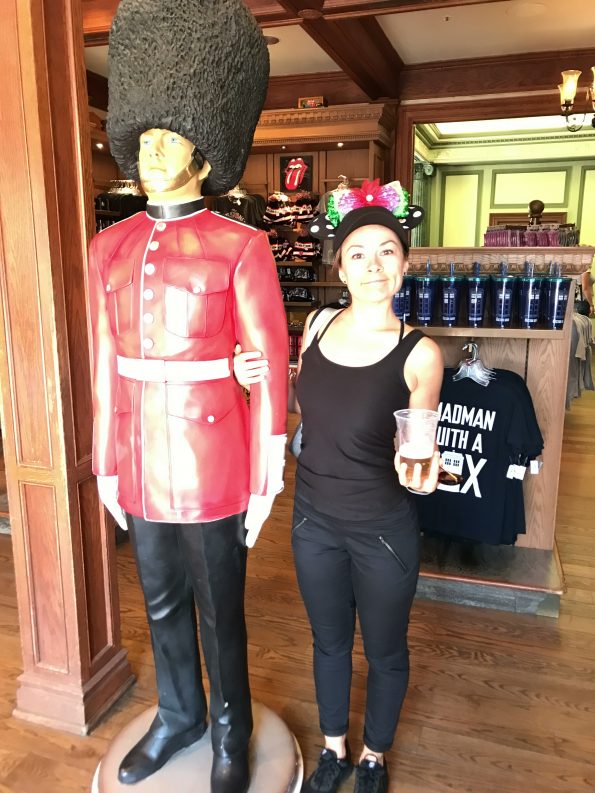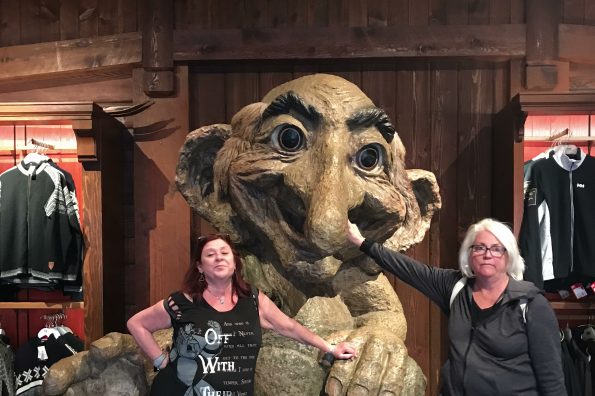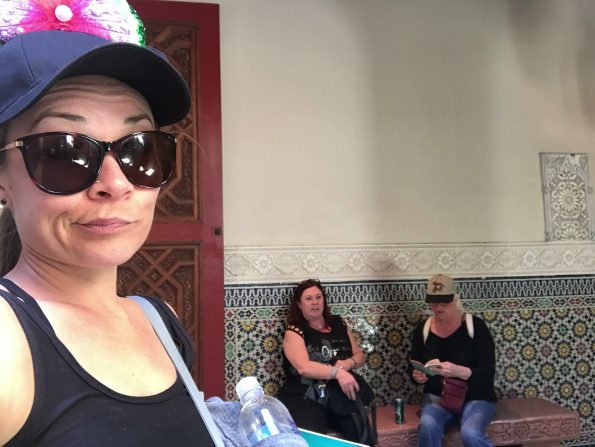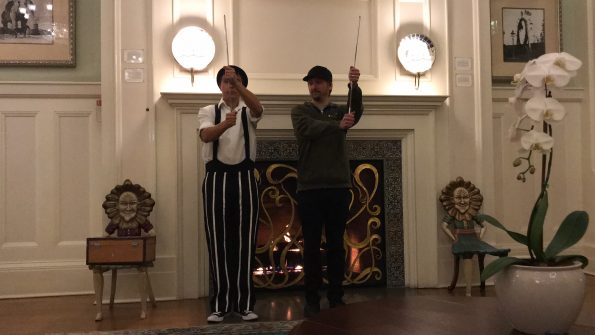 SAVANNAH, GEORGIA