LIVIN' ON STILTS
Aug 26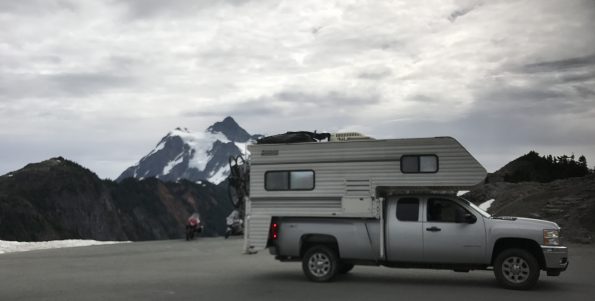 There's nothing quite like staring directly at the sun while freezing at the beach with your dog and husband.  On Monday morning, we walked down to the beach from our campsite to view what we could of the eclipse.  It was chilly for Fred and me, still not acclimated to the cooler weather, but beautiful enough to keep us occupied.  From Camano Island in Washington, we received a partial eclipse at around 93 percent.  It felt like early morning, a little eerie with a bit of magic hour haze.  A very nice couple let us use their welding mask for a better view. It was pretty freaking cool, and I'm so glad they were there.  Matt made one of those pinholes in the paper thingamabobs for us too.  Fred couldn't care less for any of it.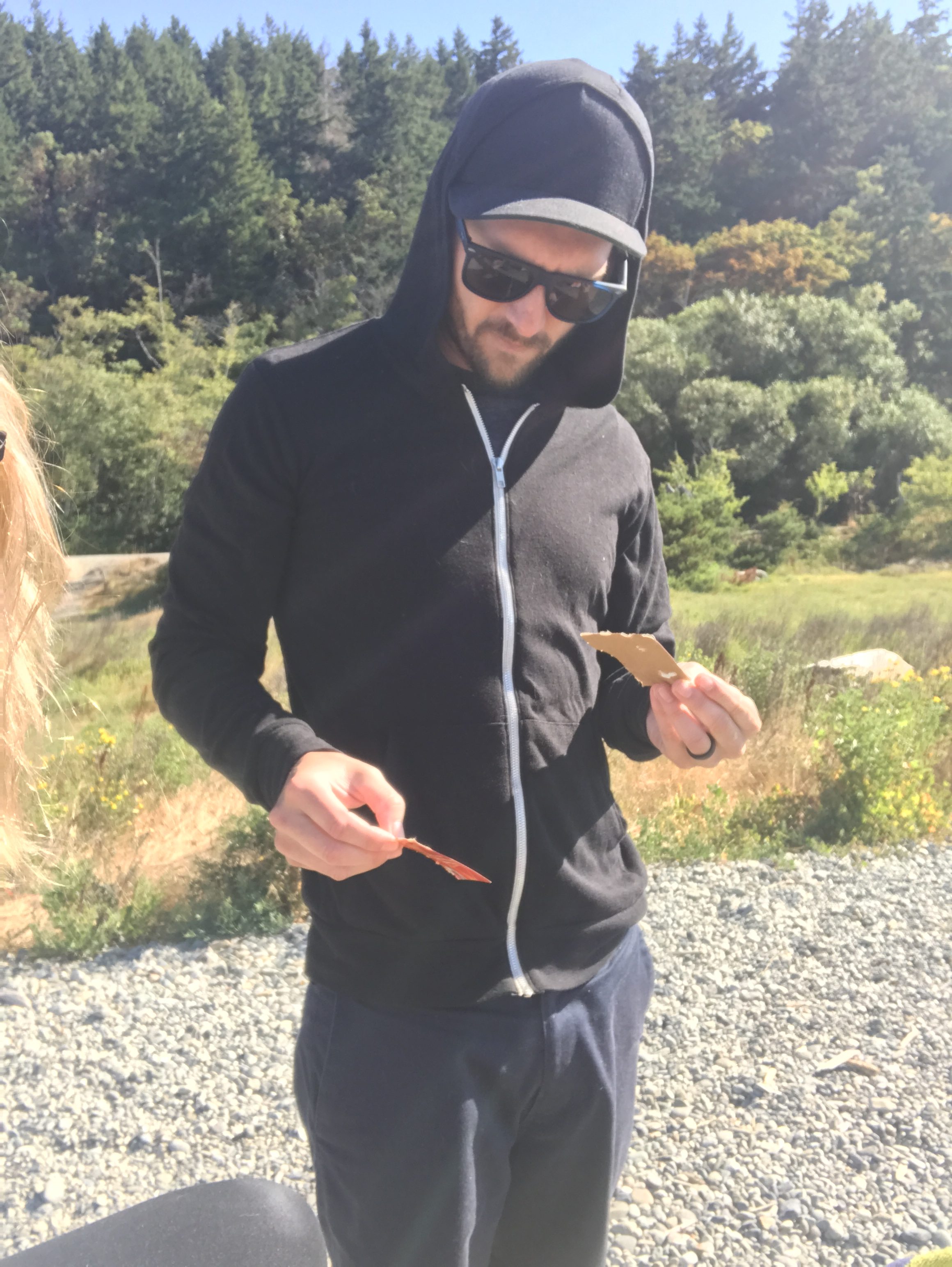 So many people asked us why in the world we left Oregon when we did. Why didn't we stay for the eclipse? Or, did we regret leaving a chance for totality? The answer to that, my friends, is a big fat NOPE! We're trying to get away from people, not chase chaos.  Also, we weren't about to put off Canada another month for the eclipse, being that we're already a month later than we originally planned. Priorities…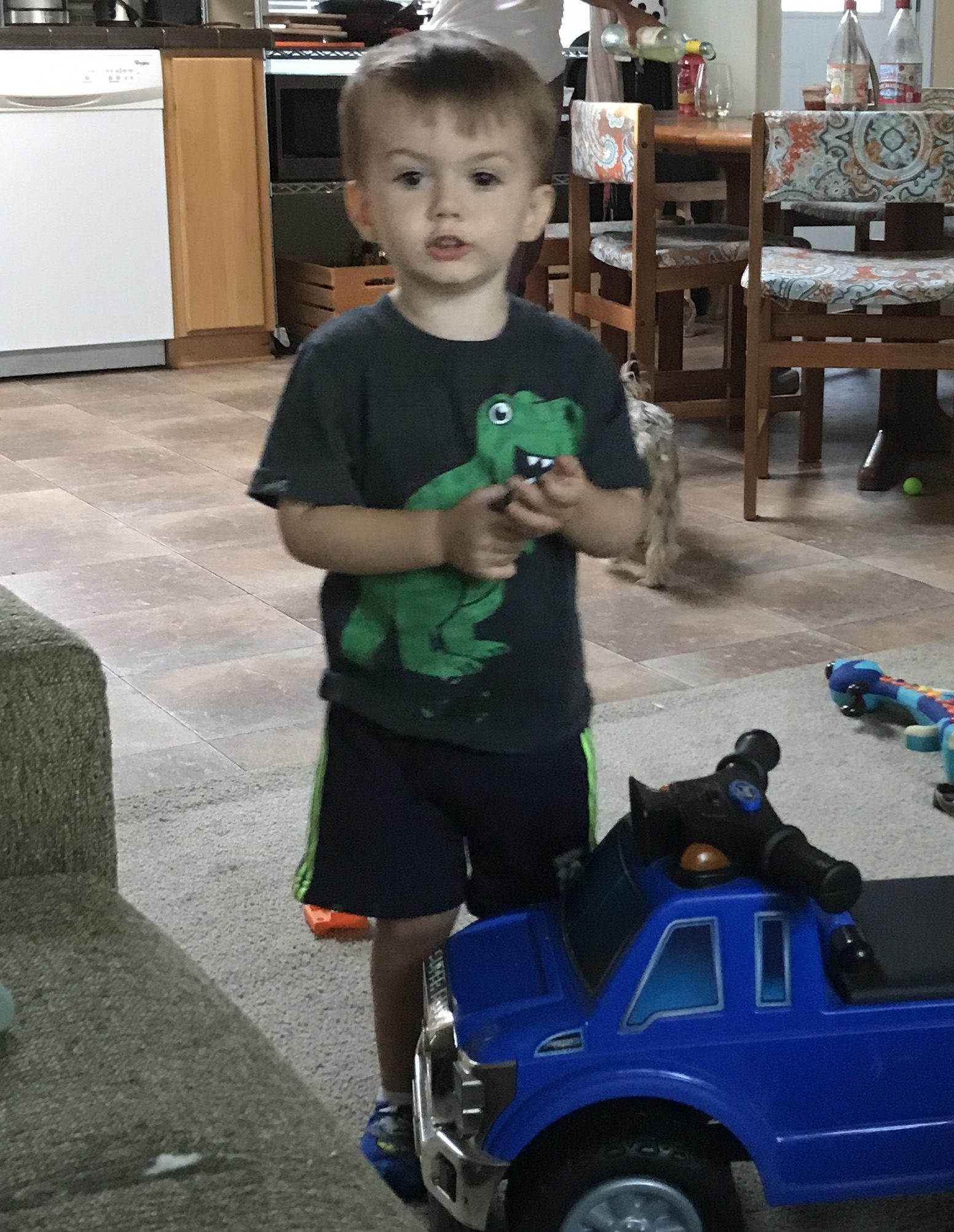 We packed up soon after the eclipse and headed to Bellingham to spend a few days at Karli and Justin's.  On Wednesday, Karli's mom, Dana, came over for dinner. We had so much fun, we decided to extend our stay.  Karli's 2.5 year old, Odin, is just the cutest thing in the world. I know women who pay a lot of money for eyelashes like his. He randomly started calling me Auntie Karen, which is dope, and I'll answer to anything.  He mostly calls me Auntie Ariel now,  but Auntie Karen makes a come back after his afternoon naps.
Fred had a big day on Wednesday as we took him to the vet for a physical and to update all of his shots for Canada. He was so brave, allowing the very nice doctor to examine him from head to toe as well as administer the shots he needed.  Fred is very healthy, in great physical shape, teeth are looking good, and flee free.
On Friday, Matt and I drove to Artist Point at Mount Baker.  The views were absolutely incredible.  We were between Mount Baker's highest peak and Mount Shuksan.  Once again, I was speechless. I find it so hard to describe the beauty of the Cascades, and pictures just don't do them justice.  We hung out at Upper Bagley Lake for a couple of hours after that, and ate lunch while staring at Table Top, Herman's Saddle, Mount Herman, and Goat Mountain.  I'd really really really like to hike Table Top, maybe on our way back home if it's not closed for winter.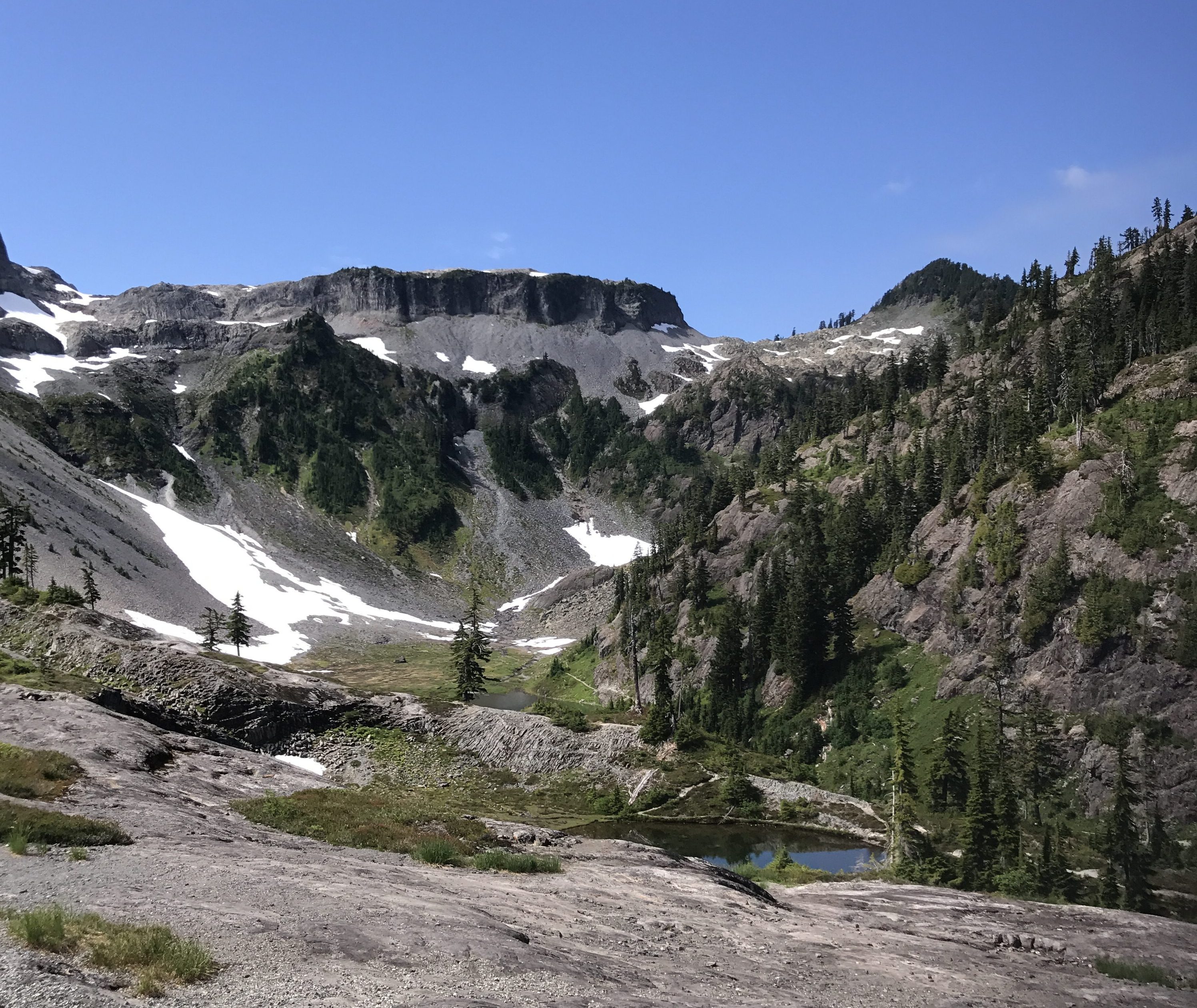 Matt upgraded our electrical and added another battery so that we can last even longer without hook ups. He also hooked up our solar panel to the roof. It's still removable in case the sun is shining in a different spot, but now we can be sure to have enough power to get us through I'm not even sure how long yet.  Pretty exciting stuff here!
I've started using a rebate app called Ibotta that Karli turned me on to.  It basically offers a number of rebates on items at your favorite stores.  Got to save where we can. So far, I have $4.50 waiting for me. From what I've heard, $4.50 is about what a gallon of gas in Canada is going to cost us, so I'm considering this a major score.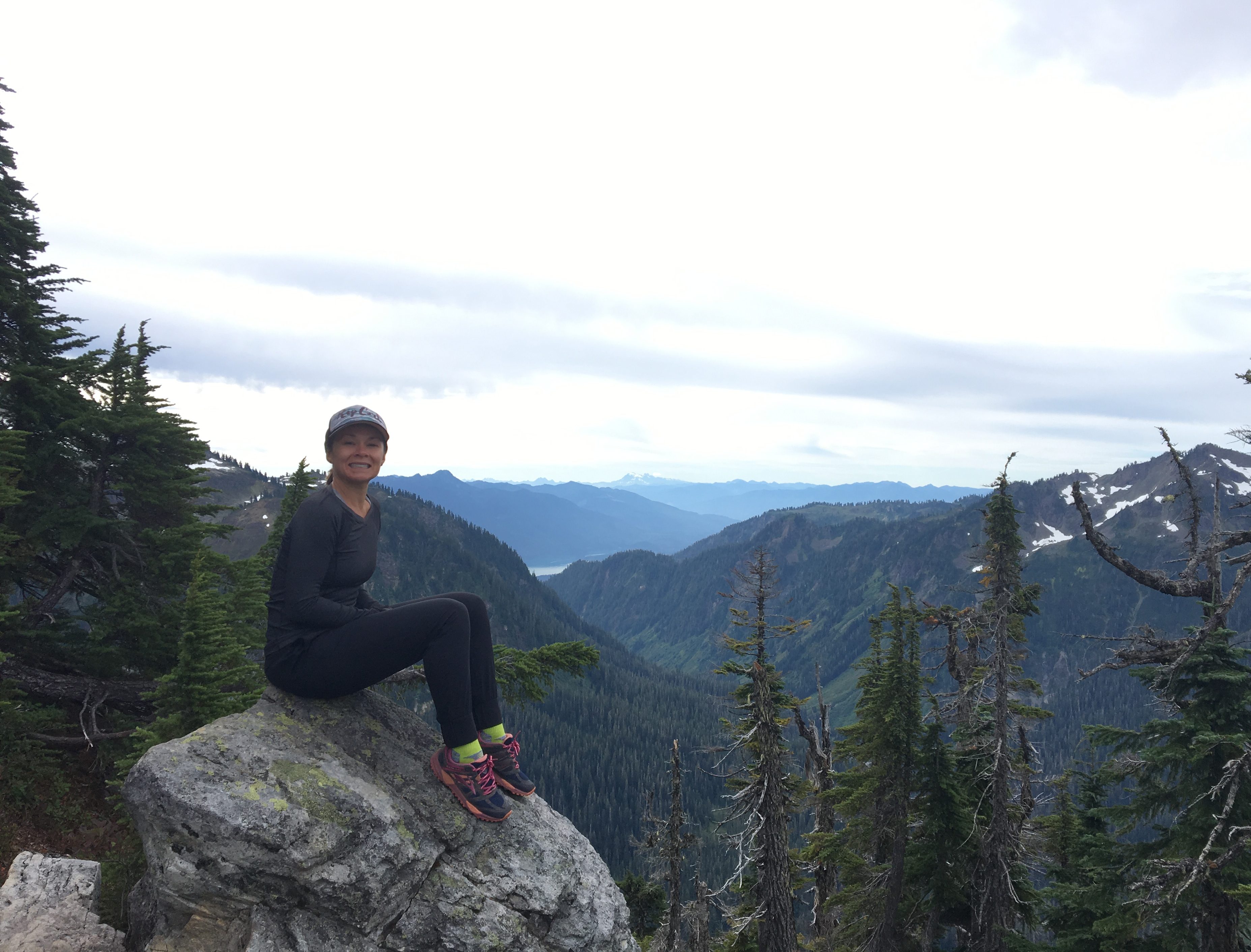 We went to BelleWood Acres Apple Orchard Friday evening for a dinner picnic. They had live music and damn good pie.  I ordered the apple pie (DUH). Matt ordered Strawberry Rhubarb with ice cream on the side so I could eat his pie. I think Matt got a couple of bites in before I demolished both slices. Don't feel too bad for Matt, though. He got the ice cream all to himself.  The cider was meh, but the atmosphere was perfect and the company even better.
Saturday was an absolute feast! We went to Karli's stepdad's 60th birthday party.  Ohmigosh, the food was soooooo good. We had shrimp cocktail, chicken wings, hummus, charcuterie, fancy cheeses (I abstained for the good of the people), perfectly mid-rare suvee'd steak, potatoes, roasted broccoli, zucchini bread, chocolate cupcakes, chocolate cinnamon bunt cake, and cocktails, all homemade and just wow.  We spent hours talking and laughing with old friends and new, and we may or may not have hung out with a couple of tigers and a lion. I'm not allowed to talk about that, though. So, please burn after reading. 
That's it for this week, folks. It was so nice spending time with Karli and her family. I'm sad to leave them but ready for Canada.   
Cheers!
Xoxo
Ariel + Matt
Highlights:
Week six was pretty chill.  We watched the eclipse at Camano Island, headed to Bellingham that same day to spend a few nights at Karli and Justin's. Extended our stay for a full week in Bellingham. Explored a little bit of Mount Baker. Fred had a visit to the vet, making sure he's ready for Canada. Ate WAY too much food because Karli and Justin are both phenomenal cooks, then ate WAY too much food at Karli's Stepdad's 60th birthday party. He is another phenomenal cook, and I need to do a billion squats to make up for this week.
Road Lessons:
Found out I've been singing the Ninja Turtles theme song wrong for about 25 years. Other than that, I've got nothing. Here's a picture of me in front of a lot of beer to make up for the lack of lessons.